Vinyl Plank flooring to suit all home and commercial needs
Vinyl Planks come in three main choices; Stick Down, Loose Lay and Click.
By far the most durable floor you can choose, it's easily maintained and will last for years. Cleaning is a breeze, just mop or sweep and your floor will look like new. As with most types of flooring some sub floor preparation may be required.
Vinyl Planks come in both commercial and residential qualities with choices of Natural, Wood, or Tile finishes, with options for Borders and Inserts.
Stick Down
Stick Down vinyl flooring comes in various designs, wood planks and tile designs with borders and inserts. Your imagination is the only limit to the dream floor you have been looking for. Ideal for Residential and Commercial projects, flooring ranges from 2mm to 3.3mm thick and is stuck to your sub floor.
Cleaning is easy with vacuum, mop or brush since our products are coated with a polyeurethane coating that resists scuffing and scratching so maintenance is minimal. Prices start at $63 fully installed and rise to $85 per m2 with borders and inserts.
Loose Lay
Loose Lay Vinyl planks can be installed either D.I.Y. or we can install them for you. They are generally layed on a pressure sensitive adhesive, this allows for easy removal of an individual damaged plank should the need arise. Planks come in various sizes with both wood look and tile designs.
They can be installed quickly with a minimum of fuss. We have a wide range of choices to find the floor you are looking for. Cleaning is easy with a vacuum, brush or mop. Flooring is between 4.5mm and 5.5mm thick, this helps with underfoot thermal quality.
Prices start at $47 supplied or we can install at normal rates.
Please contact us for a free quote.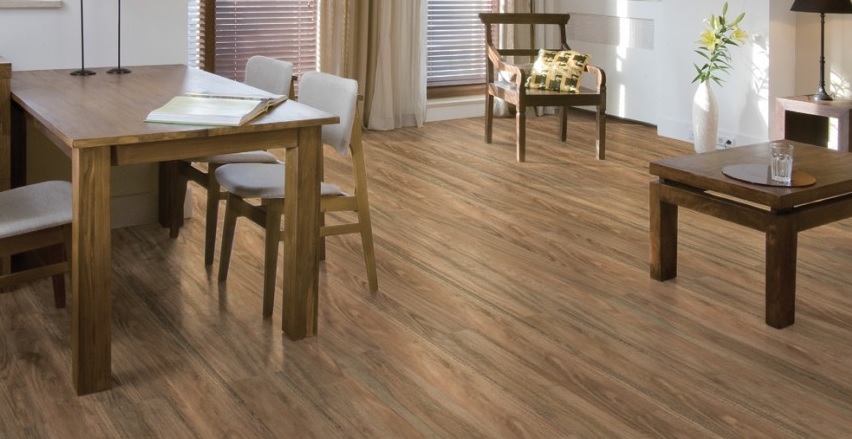 Vinyl Click
Vinyl Click flooring is a good D.I.Y. option for uneven floors. Product clicks together, is durable and hard wearing. Lays over most tile floors negating the need to remove old tiles. Easy to clean and maintain.
Prices start at $44 supplied or we can install at normal rates.
Please contact us for a free quote.
Enquire Now
Or give us a call on 9586 1133 and have one of our consultants bring samples to try out in your home.
Karndean supply homes and businesses with Designflooring, floors that are stunning to look at yet easy to look after. Each comes with a selection of customisable features so you can create something really special and personal to you. With so many styles, finishes and formats to choose from, everyone can find something to suit their personal style.
From illustrious beginnings way back in 1925, Kenbrock has, in more recent times, developed into one of Australia's premier national resilient flooring companies.
Products are sourced internationally for their innovation, quality and sustainability. Over the last 10 years Kenbrock has continued to deliver the best technology has to offer in both commercial and residential flooring.