Bamboo, Engineered and Solid Flooring
Solid Timber Raw
Solid Timber Raw, Sanded and, sealed, + stained if required and Comes in a variety of species. Solid Timber is supplied in a natural form installed on a liquid damp proof membrane and glued to the sub floor, then sanded, finished or stained to your requirements. This gives you the bespoke floor you have always wanted. Bespoke floors take a little more time but are well worth the effort and costs, as the result is a floor as individual as you are.
Prices start from $160m2 to $320m2
Prefinished Solid Wood
Prefinished is a solid wood alternative but without the sanding and staining.  The floors can be walked on and used within 24 hours of installation, providing you with a high class wood floor that will last and look good forever and can be sanded and finished to a different look in the future.
Prices start from $155m2 fully installed to $170m2 – depending on species and stocks.
Bamboo flooring
At MEGA Flooring we only supply strand woven bamboo flooring, it is harder than solid wood flooring and has a 25 year guarantee.
Our bamboo flooring comes in 15 different colours.
Prefinished with a semi gloss finish.
Drop lock system (easy for D.I.Y and generally floated on a  good quality underlay can be fully stuck to the sub floor).
Start prices range from $90 to $110m2 fully installed.
Enquire Now
Or give us a call on 9586 1133 and have one of our consultants bring samples to try out in your home.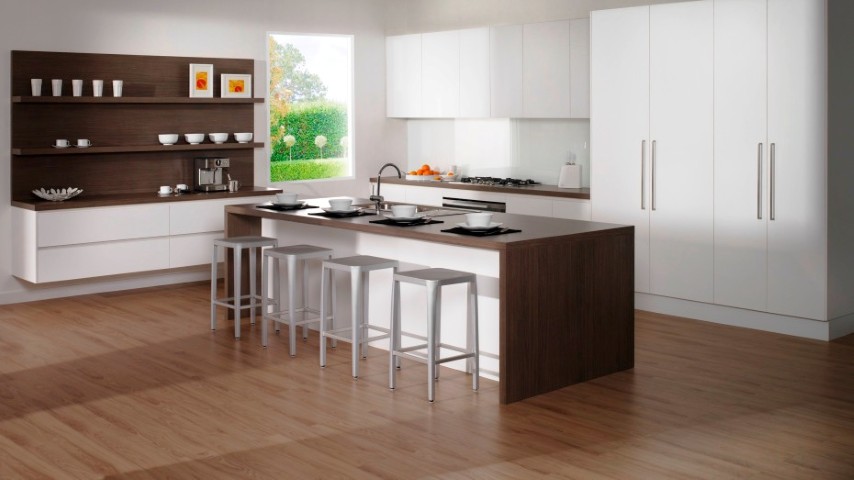 Engineered Timber Floors
Most forms of Engineered Timber floors consist of a 3-6mm top veneer of wood on a ply board backing . Prices vary on length and width of board, as well as the species of wood.
Mega Flooring supply over 75 different types of engineered timber flooring. The timber can either be floated, laid on a good quality under lay or fully stuck to the sub floor, giving a solid feel to the flooring.
The planks of Engineered Timber Flooring can either have a Click Lock System or will need to be glued with a good quality wood glue to the rouage and groove system.
Prices start at $100m2 for a floated three strip oak and rise to $140m2 for premium 1 strip spotted gum.
Solid Wood Floors
These floors come in either Raw or Prefinished.
Prefinished solid wood does not require finishing. All of our solid woods – Engineered, Bamboo and Timber floors, are a natural produce, therefore variations in appearance are to be expected and an exact match to samples cannot be guaranteed. Floors age over time and will require some maintenance.
INOVAR is recognised for their quality products, across the market. They stand by their tagline "Longer Life. Lasting Impressions".